Genealogy Page for
Margaret C. Pattison and Peter A. Habelt
(and our kids, William and Kati)
<![if !supportEmptyParas]> <![endif]>
<![if !supportEmptyParas]> <![endif]>
<![if !vml]>
<![endif]>            <![if !vml]>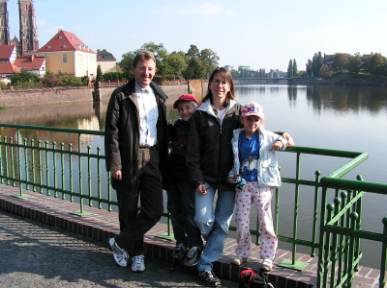 <![endif]>
<![if !supportEmptyParas]> <![endif]>
Why genealogy?
- It's fun!
- It's our heritage.
- It reminds us where we came from, and how much we owe to our ancestors.
- It gives us an appreciation for what we have.
- It turns "the heart of the fathers to the children, and the heart of the children to their fathers." (Malachi 4:6)
- It provides the means for our loved ones who have passed away to receive the ordinances of the gospel. (See this link for an explanation of why the Church of Jesus Christ of Latter-Day Saints promotes genealogy research.)
<![if !supportEmptyParas]> <![endif]>
Click on one of the links on the left for details on individuals and families.
<![if !supportEmptyParas]> <![endif]>
Contact us here.
Wir sprechen auch deutsch.
<![if !supportEmptyParas]> <![endif]>